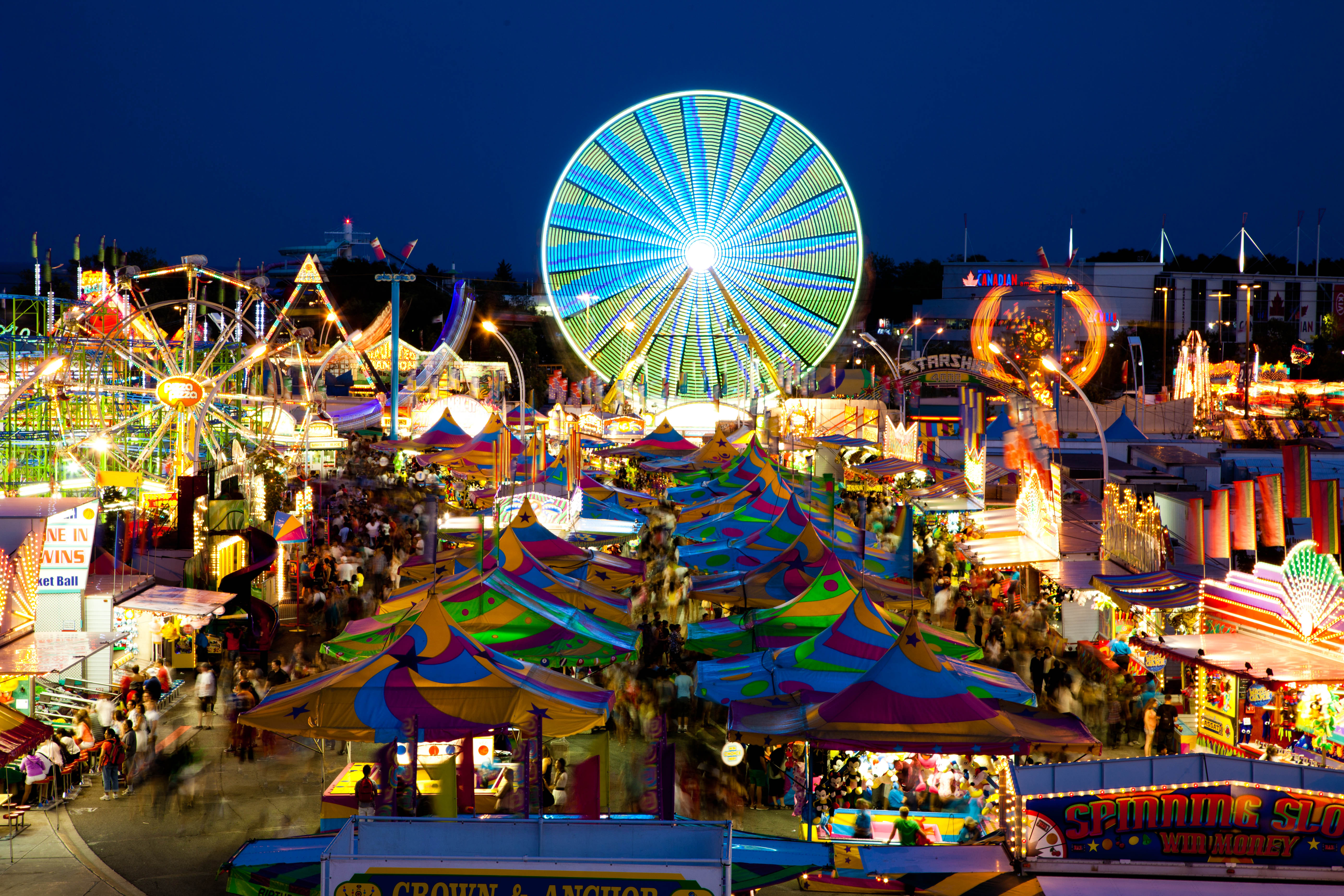 Night time at the CNE
We haven't really had a summer in Toronto this year. Tomorrow promises to bring only the second Heat Warning of the season, where normally we'd have at least a week or two worth of them.
Because the season never really kicked-in weather-wise, I didn't feel as strongly about getting out to the numerous summer festivals: Waterfront Festival, Taste of the Danforth, World Pride, Taste of Asia, Taste of Lawrence (plenty of food festivals, as you can tell!), Caribbean Carnival; Buskerfest and don't forget the Canadian National Exhibition...There are a lot of things to do every weekend.
Maybe my experience last fall of the Nuit Blanche festival coloured my thinking a bit too. During the festival, which runs one night in October from 6PM until 6AM, streets are closed down and interactive art displays are erected. Attendance last year - meaning people flooding the streets of Toronto - was 1 million people. I went out in it. It was crazy. I went to Nathan Phillips Square for a Ai Wei Wei installation. Trying to get through the square was an exercise in having your genitals introduced to 50,000 strangers. Not fun.
I'm going to try and get into the spirit of the festivals again though. May even hit the CNE this weekend. I love the activity in this beautiful city. I need to participate.